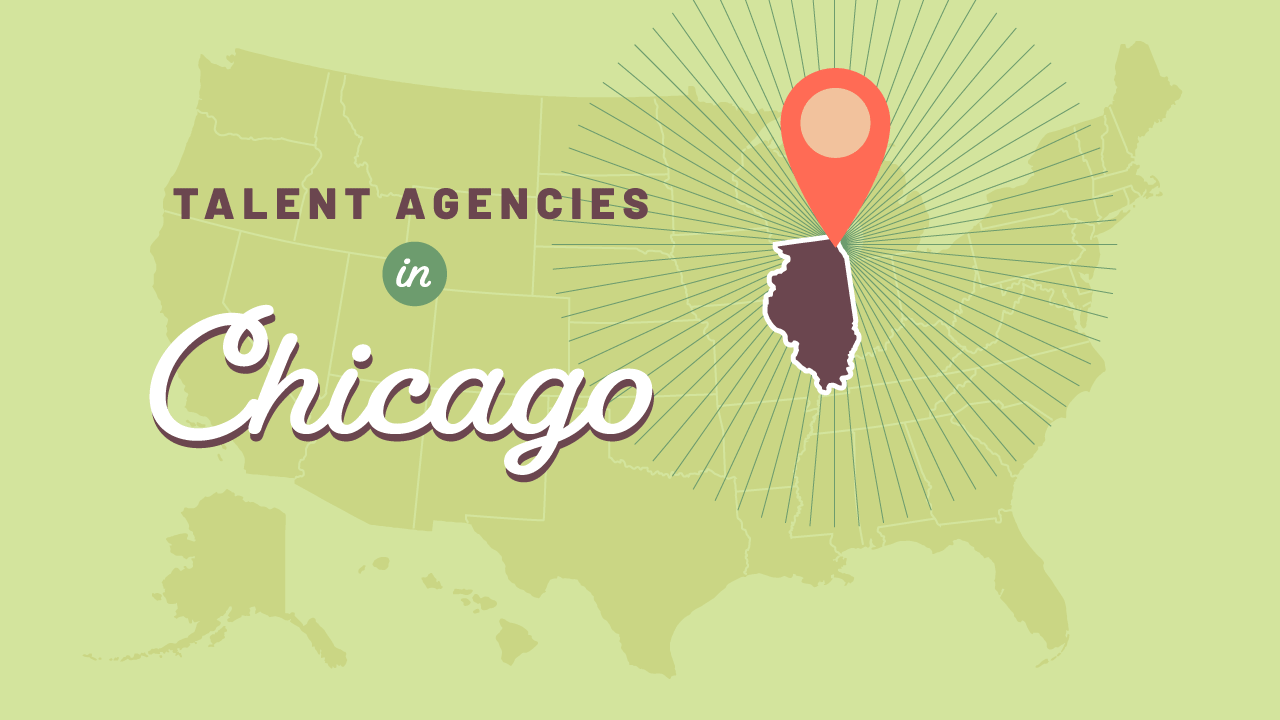 Talent agencies are a core component to SelectVO's success. While our site design, key features, and customer support make casting and choosing talent a breeze, it's the ear and experience of top talent agencies that put the perfect voice talent in front of you.
Over the next month we're going to highlight the talent agencies that make us look good, and help your project reach great.
To make the list more concise, we've broken up these articles by region. This week, we're going to highlight Chicago talent agencies.
Big Mouth
Chicago
Big Mouth Talent is Chicago's premier full service talent agency. We have been representing Chicago talent for over 20 years. We represent exclusive talent only and keep the amount of actors we represent to a minimum, giving each actor the personal attention they need and deserve. We are a proud member of the ATA (Association of Talent Agents http://www.agentassociation.com) and we place our clients in movies, tv shows, commercials, voice overs and print ads.
Central Voice Group
Chicago
Central Voice Group offers premier voice talent from across the US to agencies and companies in the Midwest. All our talent are vetted professionals with guaranteed professional quality audio capabilities from their home studios.
DDO
Chicago, New York & LA
DDO is a full service talent agency with offices in NY, LA and Chicago, representing all ages and types.
DDO's Voice Over department spans three cities and specializes in commercials, animation, promos, trailers, narration, video games, ADR/looping, political, industrial and audiobooks. We pride ourselves on representing a diverse range of talent and always thinking ahead and outside of the box. DDO is the future of Voice Overs.
Desanti Talent
Chicago
Our mission is to escalate multi-cultural talent recognition through premier representation and talent development, while satisfying the demanding standards of the leading entertainment industry. DeSanti, a Union-affiliated, bonded & insured talent firm, specializes but is not limited to ethnic talent.
Gray Talent Group
Chicago
In September of 2008, Dawn Gray founded Gray Talent Group, a Chicago-based Talent Agency. From the beginning, she and her team have held firmly to a simple operating philosophy: work tirelessly on behalf of a select group of Chicago actors to help take them to the next level of their careers, and in so doing, consistently find the best, right talent to meet client needs.
Our track record of success in television, film, theater, commercial, voice over and web bookings, both locally and nationally, speaks for itself. Just ask any of our actors or clients.
Grossman Jack Talent
Chicago
Grossman & Jack Talent is a full service agency representing talent for On Camera, Voice Over, and Lifestyle Print.
Grossman & Jack Talent has been representing performers for over 30 years. Based in Chicago, our clients can be seen and heard nationally in film, television, commercial, voice over, theatrical and print work. The staff brings many years of insight and experience to every project, along with professionalism, passion, and the right talent for the job. Our dedicated Voice Over Division represents Union and Non Union Talent working in every facet of VO; commercial, industrial, animation, promo, video game, documentary.
Lily's Talent
Chicago
Lily's Talent fulfills our client's needs and exceeds their expectations with both professionalism and personal concern. From major print campaigns and feature films to live productions, our team is a comprehensive network of professionals, ready to ensure success.
24 Hour Availability
Online Talent Database
Casting Space
Lily's Talent has established an innovative, state of the art networking system with sister agencies and clients throughout the world. We are a SAG, AFTRA, EQUITY, AFM, and WGA franchised agency. In addition, Lily's Talent is MBE (Minority Business Enterprise) certified.
Lori Lins Ltd.
Lori Lins Ltd. opened in the Midwest in 1978.  Our staff truly "hears voices"!  We are experts in selecting, grooming and managing the very best voices in the world.  We are very discerning with our acceptance process.  Our physical offices are in both Chicago, IL and Milwaukee, WI with audio studios at both locations.  Our dedicated voice department processes thousands of auditions free of charge with one goal in mind: Book the job with that perfect voice!  We do not stop in our quest to marry the perfect voice to the perfect campaign.  Having been in business these past 43 years, our network of partners across the globe is strong.  We welcome the opportunity to work with you on whatever project you choose to toss our way!  We are licensed, bonded, kind, and cooperative to boot!
NV Talent
Chicago
Let us help you find your voice! Cultivating an extensive roster of the most versatile and diverse voices since 2000, NV Talent keeps our roster small so that we can give personalized attention to both our clients and auditions. From Allstate to Xbox, and everything in-between, we can provide you with talent that will captivate audiences, build your brand and bring life to the written word.
Paonessa Talent
Chicago
Paonessa Talent is a woman-owned and operated boutique agency based in Chicago. Owner and founder Marisa Paonessa first opened her doors in 2010 as a one-woman operation. With a band of loyal actors and a couple of interns, Marisa worked tirelessly to grow her agency, creating numerous valued relationships with Chicago/LA/New York casting directors and major network executives. Over the years, Paonessa Talent has established itself as a distinguished and sought-after agency, with talent seen on major TV series such as Netflix's Stranger Things, HBO's Mrs. Fletcher, FOX's Empire and The Resident, Showtime's The Chi, Netflix's Tales of the City and Anne with an E, ABC's How To Get Away with Murder, to name a few. Paonessa Talent prides itself on repping a strong, inclusive roster, promoting people of color, non-binary, transgender and LGBTQ actors.
Shirley Hamilton Inc
Chicago
Shirley Hamilton Talent is a family owned-and-operated SAG-AFTRA & AEA franchise, representing a diverse and wildly talented roster of professional Voiceover actors nationwide. Founded by the prolific Shirley Hamilton in 1962, we are the oldest operating talent agency in Chicago and eagerly continue to grow, learn, and help transform the industry we love for the better. After 59 years in this crazy biz and counting, we proudly continue to carry on our long-established relationships with producers, casting directors, and advertising agencies across the country. Our history and talent speak for themselves (literally!). We look forward to working with you, if we haven't had the pleasure to already.
Stewart Talent
Chicago, New York & Atlanta
Stewart Talent, with offices in NY, LA, Chicago and Atlanta, is a premier talent agency. The agency caters to actors in every aspect of film, television, theatre, on-camera commercials and voice-over.