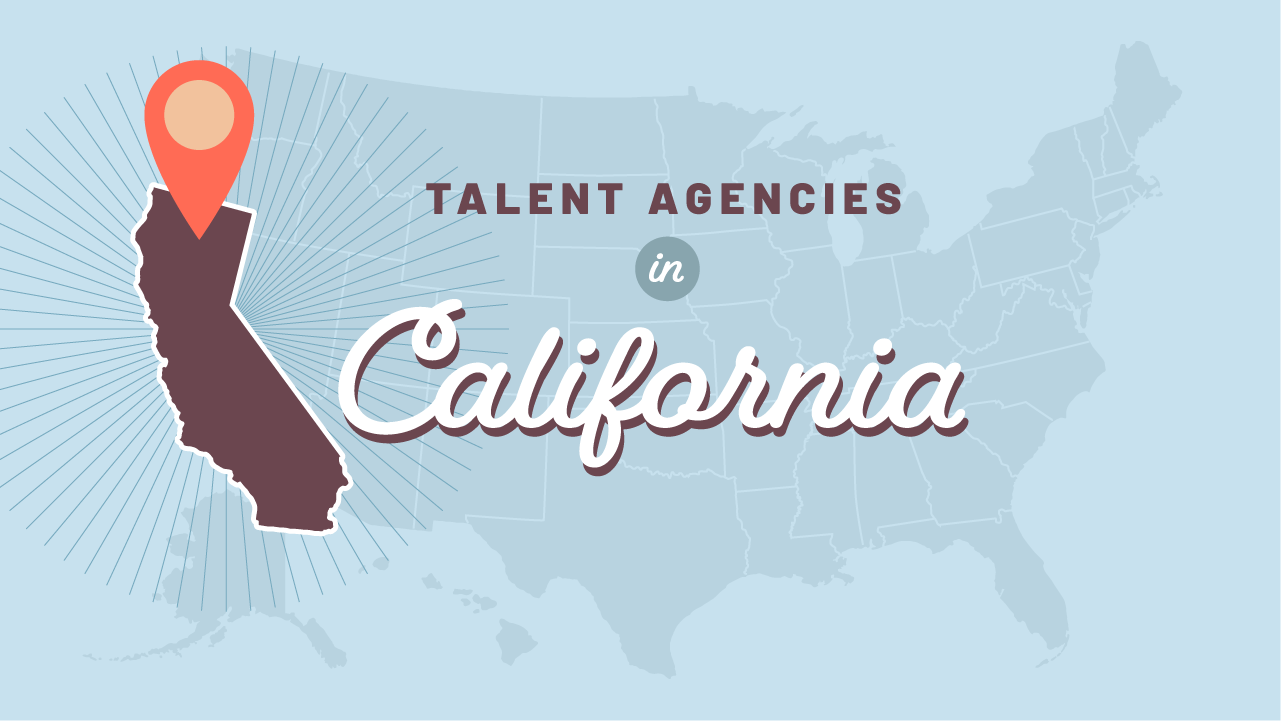 Talent agencies are a core component to SelectVO.com's success. While our site design, key features, and customer support make casting and choosing talent a breeze, it's the ear and experience of top voice talent agencies that put the perfect voice in front of you.
Over the next month we're going to highlight the talent agencies that make us look good, and help your project reach great.
To make the list more concise, we've broken up these articles by region. This week, we're going to highlight California talent agencies.
A3 Artists Agency
Los Angeles (& NY)
A3 Artists Agency is a leading talent and literary agency known for fostering careers and building the personal brands of some of today's most notable actors, writers, artists, and content creators across a broad spectrum of the entertainment industry. With offices in Los Angeles, New York and London, A3 Artists Agency is highly regarded for its roster that reaches a wide global audience. In September of 2018, the agency was acquired by longtime executives, Robert Attermann and Brian Cho, and their new partner, entrepreneur and producer Adam Bold. The agency's voiceover department is committed to exploring opportunities for our clients throughout all traditional, and emerging markets in the space.
AB2 Talent
Los Angeles
At AB2 Talent, LLC, we specialize in voices……just voices in ads, video games, radio spots. We encourage the philosophy of authenticity in advertising. We believe in nurturing and taking a personal interest in everyone we represent and believe in encouraging the whole person, not just the voice. We both began our journey as talent and strive to be the agent's we wish we had!
ACM Talent
Los Angeles
ACM Talent is a uniquely positioned management company representing the most accomplished and cutting edge industry voiceover talent, providing the highest level and most diverse opportunities in voiceover.
Aperture Talent
Los Angeles
Aperture Talent is a boutique agency which established a vo department in 2014. Headed by Brandie Ilsen who cut her teeth at ICM and DPN. We cater to adults 18 on up. We keep the roster small so that we can give personal attention to all clients and auditions.
Arlene Thornton and Associates
Los Angeles
With 35 years of experience as president of her own agency, Arlene Thornton knows what it takes to succeed in the talent agency business. From inception to today, Arlene Thornton and Associates adapts quickly to the changing dynamics of voiceover, be it technology driven or new directions and trends in casting and advertising. From New York to Los Angeles, everyone is familiar with Arlene Thornton and Associates.
Her philosophy on running the company is to be "hands on" in day to day operations and lead a dedicated voiceover team that has been with her over 15 years. That dedication translates into delivering excellence in casting, attention to detail, and "going the extra mile" to fulfill the client's search for the perfect voice they need for their project, be it animation, promo, commercial, interactive video, or new media.
Artistic Talent
Los Angeles
Artistic Talent is a boutique agency with a well rounded Voice Over roster. Marci Polzin, the Owner and VO agent, has worked in Voice Over, as well as On Camera commercials, for 25 years. We believe our talent are voice actors, who can bring truth and personalization to your project. They are versed in commercials, industrials, narration, animation and video games. Our talent can record from their own BQ studios, or go into a studio, per your request, and our turn around is very timely. We look forward to working with you!
Atlas Talent
Los Angeles (& NY)
Atlas Talent is one of the premier Voice Over Talent Agencies, with bi-coastal representation with offices in NY and LA. We specialize in all aspects of VO including Promos, Commercials, Animation, Narration, Foreign Language, and Podcasts. All of our clients have home studios with source connect.
AVO Talent
Los Angeles
AVO is at the forefront of the modern day talent agency. Located in the entertainment and art center of Los Angeles, we bring a creative and artistic approach to our business by working closely with our clients and the people who hire them.
CESD
Los Angeles (& NY)
CESD is one of the nation's most prestigious commercial, voice-over, print, digital influencer, theatrical/TV-film and young performer talent agencies and a dominant force in our industry. Based in the media capitals of the world, New York City and Los Angeles, the company's unique dimensions include offering performers complete representation for on-camera and voice-over commercials, digital, print/fashion, beauty, dance, animation and gaming, hosting, puppeteers, promos/trailers/narration, and television and radio affiliate marketing.
Commercial Talent Agency
www.commercialtalentagency.com
Los Angeles
Commercial Talent Agency Voice Over department represents a diverse talent roster of established voiceover actors, comedians, and celebrities. Our department specializes in animation, commercials, video games, narration, promos, ADR/looping, trailers, industrial, scripted podcasts, and audiobooks. We work closely with our roster to give the clients the absolute highest caliber of talent.
Crown North Talent
www.crownnorthtalentagency.com
Los Angeles
Crown North Talent Agency boasts a sizable roster of professional national and international voice talent, which provides our buyers authentic foreign native language/dialect speakers and true-to-region accents.
We understand the pressures facing our buyers, and strive to meet their assigned budgets, timelines, and delivery specifications––all while providing a professional and effortless experience.
We look forward to working with you soon!
Daniel Hoff Agency, Inc
Los Angeles
One of Hollywood's most respected full-service talent agencies, Daniel Hoff Agency is proud to represent a remarkable group of voice actors that work in every category. Our twenty-five years of voice over experience has helped us cultivate long-lasting relationships with casting directors, producers, and directors. And our passion for the work is one of the many reasons we look forward to continued growth in the coming years.
Dean Panaro Talent
Los Angeles
One of the pillars of Dean Panaro Talent is quality over quantity. During this extraordinarily dynamic period in the commercial industry, our job is to assemble premier diverse actors so advertisers can give their clients appropriate and talented options. We recognize that time remains a busy producer's most precious commodity. That's why our submissions often contain fifteen thoughtful diverse actors as opposed to thirty VO announcers.
DPN
Los Angeles
DPN Talent has spent the last two decades cultivating the best pool of voice over talent for promos, trailers, narrative, animation, interactive and commercial voice. Our talent engage audiences, create experiences, and build brands, while bringing your vision to life with the professionalism your audience deserves.
With our global reach, DPN Talent's voice over artists can be heard on every major network, in the biggest blockbuster trailers, award winning animated features and series, and on leading brands. The right voice over can captivate audiences, build your brand and take your script off the page. Our Los Angeles headquarters features broadcast-quality recording studios, to assure that we bring out the best in each voice.
Impressive Talent
Los Angeles
We don't have ordinary voices, we have the voices you need for your project. Impressive Talent has award winning voice talent in the USA and around the world.
You don't have hours to search out talent, we have already done that for you by personally vetting each talent in our detailed screening process. Each Impressive Talent has a professional home studio with the most up to date equipment. We have booked national and international brands along with brands for your local area.
Impressive Talent, we are here to grow and not limit our talent's growth potential with exclusivity or double dipping. We are here for our talent.
Innovative Artists
Los Angeles (& NY)
Our distinguished actors––including young talent––can be heard around the world in commercials, celebrity endorsements, animation, promos, trailers, narration, documentaries, on-line media, videogames and audiobooks.
The Osbrink Agency
Los Angeles
The Osbrink Agency fly's under the radar as one of the major players in the space of Voiceover. Osbrink clients, both youth & adults, lend their voices to over 200 leads on animated series, countless films, and major brands. The hands-on direction given in their in-house booth (or these days more often via zoom) exemplifies the personal touch they pride themselves on and has proven to increase success for their clients.
RSA Talent
Los Angeles
A stellar collective of kick-ass talent management, branding and social media marketing experts. RSA connects the industry's most accomplished universe of actors, voiceover talent, filmmakers, models, influencers, dancers and specialty-skilled entertainers to world-class studios, networks, producers and Fortune 500 brands, to tell the world's most riveting stories. Est. 2010. Based out of Burbank, CA.
SBV Talent
Los Angeles
SBV Talent, a full-service commercial talent agency representing both voiceover and on-camera actors, understands and delivers your needs for resourcefulness and imagination with a commitment to integrity.
Shortlist Model + Agency
San Francisco
Shortlist is a San Francisco Bay area based model + talent agency that specializes in representing VO talent, real people, real families, and children.
Shortlist is not afraid to take on VO talent new to the industry. They represent voices that people enjoy listening to and voices that have the ability to turn off their "Sales Mode" and turn up their "People Person" voice.
Lana Barkhordarian Burstein founded Shortlist in 2017 after almost 10 years as a commercial broadcast producer. Her experience on the agency side has helped her navigate the ins and outs of working with casting directors and producers while always having her roster's best interest in mind.
TGMD
Los Angeles
Originally known as the Tisherman Agency, the legendary premier voice over talent agency, TGMD was formed in 2005 and proudly carries on that tradition of excellence to this day. We represent some of the best known and finest voice over actors working today in all genres of the industry including children and young adults. We also have a division that focuses exclusively on the burgeoning Latinx community and marketplace. Because we are a boutique agency, we are able to offer specialized and personal care to our clients and our buyers. We judiciously submit only the actors on our roster who actually meet your casting criteria, thereby streamlining your casting process without overcrowding the submissions for each role. We have enjoyed and continue to enjoy fruitful collaborations with many vendors across the voice over spectrum over many decades and look forward to working with you very soon on your upcoming projects.